Thursday Evening Opening Banquet
The Talents of Young People!

The opening program will include a parade of flags for all areas represented by the USA/Canada Lions Leadership Forum (including MD-60), and will feature the inspirational and entertaining talents of young adults associated with the National Speech and Debate Association and other performing arts.
FRIDAY LUNCH
Jessica Cox
Motivational Speaker, "Possible Thinking" Business Consultant, Guinness World Record Holder – www.JessicaCox.com
Jessica is recognized internationally as an inspirational keynote speaker. Born without arms, Jessica now flies airplanes, drives cars, and otherwise lives a normal life using her feet as others use their hands. She holds the title of the first person without arms to earn a black belt in ATA Martial Arts and the Guinness World Record for being the first armless person in aviation history to earn a pilot's certificate. Convinced that the way we think has a greater impact on our lives than our physical constraints, Jessica chose to pursue a degree in psychology at the University of Arizona. Since then she has traveled to 26 countries on six continents sharing her inspirational message.
Published in 2015, Disarm Your Limits is Jessica's first book. It chronicles Jessica's story to live without prosthetic arms using her feet as other people use their hands. Using a simple aviation metaphor, she gives insight into how people struggling with courage, determination, and creativity can overcome their challenges. Her "formula for flight" is how Jessica achieved her greatest triumph: unrepentant regard and self-acceptance for herself as a whole person.
Jessica established Rightfooted Foundation International (a 501(c)(c) nonprofit) in 2017 to further her advocacy for children with limb differences and other disabilities around the world.
Right Footed, the Documentary, chronicles Jessica's life. Throughout a difficult childhood filled with bullying and heartache, Jessica fought for dignity and independence. She now works as a mentor to children with disabilities and their families in the USA and abroad, helping them overcome their situations just as her mentor once helped her. It is a story about the power of inspiration and mentorship and about how everyone — those with visible disabilities and those without — can find the strength within themselves.  After more than 50 film festivals around the world, Right Footed won 14 major awards including Best Social Impact at the Hollywood International Film Festival. It was also shown on National Geographic in more than 80 countries. For more visit www.rightfootedmovie.com.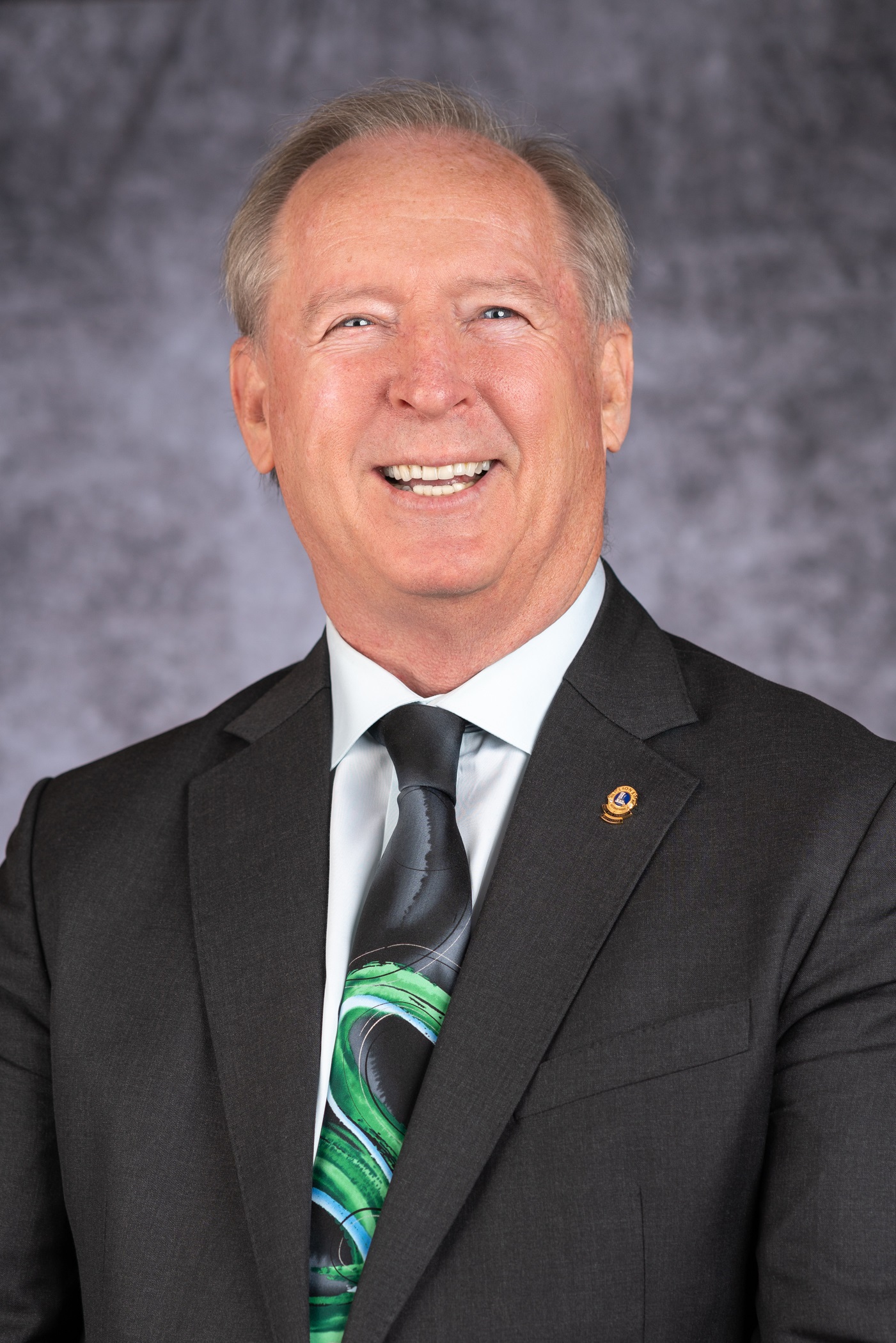 Saturday Lunch
International President Brian E. Sheehan

Brian E. Sheehan, from Bird Island, Minnesota, USA, was elected to serve as first vice president of Lions Clubs International at the association's 103rd International Convention, June 25 through June 29, 2021. Vice President Sheehan is the founder and CEO of Rural Computer Consultants, a software development company. A member of the Bird Island Lions Club since 1991, he has held many offices within the association, including council chairperson, long range planning chairperson, membership chairperson, retention chairperson, women's initiative chairperson, MD convention chairperson, GMT Liaison and GLT area leader. He has also served as the chairperson of the Headquarter Operation & Finance Committee, Lions University coordinator, DGE group leader, and board appointee to several committees including Constitutions and Bylaws, LCIF Executive, LCI Executive, USA/Canada Lions Leadership Forum and the Centennial Action committees. He has been a presenter at numerous Lions events, including many of the Global Forums. In recognition of his service to the association, he has received numerous awards including Club Lion of the Year; the District 5M 4 Diabetes Awareness Award; the MD 5M Web Site Appreciation Award; the MD 5M Al Jensen Leadership Award; the Founders Membership Growth Award; numerous International President's Certificates of Appreciation; International President's Leadership Award; multiple International President's Awards; and the Ambassador of Good Will Award, the highest honor the association bestows upon its members. He is also a Progressive Melvin Jones Fellow and Second Century Ambassador. In addition to his Lions activities, Vice President Sheehan is active in numerous professional and community organizations. He has served as president of Bird Island Civic and Commerce, director of the Learning Funhouse and as a member of various school committees. He also received the 2011 U.S. SBA Minnesota Small Business Person of the Year Award. Vice President Sheehan and his wife, Lori, also a Lion and Progressive Melvin Jones Fellow, have two sons and two daughters. And in their spare time, they have enjoyed raising many types of exotic animals.
Saturday Evening
Steve Rizzo

You can't attend one of his keynote speeches, seminars, or read his books & leave with the same attitude. He's a personal development expert, comedian, motivational speaker & author. His popular PBS special brought him into millions of homes. It's no surprise that he's been inducted into the Speaker Hall of Fame, an honor bestowed upon on fewer than 250 speakers worldwide since 1977.