Thursday Evening Opening Banquet
The Talents of Young People!

The opening program will include a parade of flags for all areas represented by the USA/Canada Lions Leadership Forum (including MD-60), and will feature the inspirational and entertaining talents of young adults associated with the National Speech and Debate Association and other performing arts.
FRIDAY LUNCH – Coming Soon!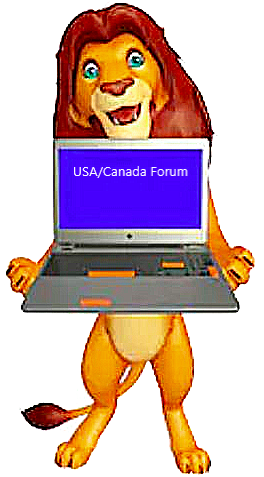 Saturday Lunch
International First Vice President Douglas X. Alexander

Douglas X. Alexander, from Brooklyn, New York, USA, was appointed to the office of first vice president by the Lions Clubs International Board of Directors on January 9, 2020.
Vice President Alexander is a retired vice president for J.P. Morgan Chase Bank.
A member of the Brooklyn Bedford Stuyvesant Lions Club since 1984, he has held many offices within the association, including club president, zone chair, region chair, vice district governor, district governor, cabinet secretary, cabinet treasurer, DGE group leader and international director. He also served as a Lions Eye Bank transporter, a member of the District and Multiple District PDG Association, a trustee of the New York State and Bermuda Lions Foundation, and was appointed as the Lions representative to UNICEF-New York from 2012-2014. He has served on the USA/Canada Lions Leadership Forum Planning and Host Committees and has been a presenter at several USA/Canada Forums.
In recognition of his service to the association, he has received numerous awards including the club Lion of the Year, Club President's Award, the Robert J. Uplinger Service Award, several District Governor Appreciation Awards, and the Multiple District Membership Growth Award. He is also the recipient of numerous International President's Certificates of Appreciation, seven International President's Awards and the Ambassador of Good Will Award, the highest honor the association bestows upon its members. He is a Dr. Franklin G. Mason Fellow, a W. P. Woods Fellow and a progressive Melvin Jones Fellow.
In addition to his Lions activities, Vice President Alexander is active in numerous professional and community organizations. He has served as chairperson of the advisory board for the New York Urban League and as a board member of the St. Francis DeSales School for the Deaf. He is also a recipient of the Congressional Record Award.
Vice President Alexander has two daughters, and his partner in service, Shabiki Cazabon, is a Lion and a Progressive Melvin Jones Fellow.
Saturday Evening
Michelle Ray
Born in Australia and now residing in Vancouver, Michelle Ray is a keynote speaker, author and thought leader and renowned for her expertise on leadership, accountability, resilience, change and building outstanding cultures. She has worked with hundreds of leaders and their teams in diverse organizations (including two previous USA Canada Lions Leadership Forums), not-for-profit groups, private and public enterprises, as well as an array of association events around the world. Her style has been described as dynamic, fun refreshing, uplifting with a common-sense message.
As an in-demand business conference speaker for more than 25 years, Michelle has earned the Certified Speaking Professional as well as the Certified Virtual Presenter designations, held by less than 1,500 people worldwide. Michelle is the author of Lead Yourself First! Indispensable Lessons in Business & in Life  and has appeared as a guest on numerous TV and current affairs programs. Her next book, Leading in Real Time, How to Drive Success in a Radically Changing World will be released his coming September.